This is Cefyns first video on YoueTube and is an interview talking about Cefyns "Expressions of a culture" exhibition at the Wales Millennium Centre from the 11 April – 31 May | Glanfa Level 1 & 2.
Cefyn also talks about his involvement on Project 21. The project tells the story of 7 Welsh communities using textiles as a medium to tell a story about their community as a narrative quilt which records what is special about them.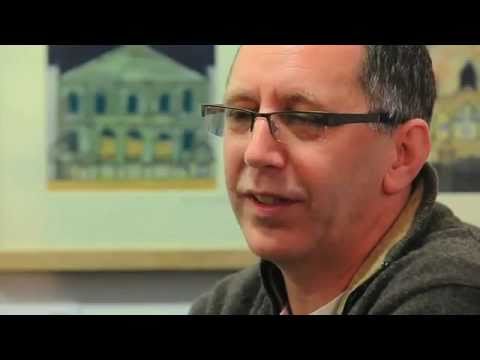 You can also watch the interview on Cefyns YouTube channel http://www.youtube.com/cefynburgess
The National Wool Museum is exhibiting some of Cefyn's work in an exhibition Warp & Warp 2: from hand loom to production, an exhibition that will showcase some of the very best weavers who have developed their craft with collaboration with weaving mills.
Visitors will be able to follow how a weaver develops a design from the hand loom through to the finished product. This often unseen process of exploring colour ways, yarn selections and finishing processes will show you the creative process of woven fabrics that form part of our everyday life. This exhibition will be demonstrating the expertise of the "short run" designer and of the many local Welsh mills.
The exhibition opens on the 4th September 2010 and will be running until the week beginning the 10th January 2011.
Venue:
National Wool Museum
Dre-Fach Felindre,
near Newcastle Emlyn
Llandysul
Camartenshire SA44 5UP
This Friday the 3rd September 2010 Cefyn has an exhibition at the Galeri artspace in Caernarfon and you can get an exclusive Patron invitation to this private viewing for you and a guest.
All you have to do is fill in the form opposite –>
Join Cefyn's Patrons email newsletter
You will be sent a personal copy of the invitation.
Migration is the result of two decades of research – a study of the Welsh in exile and what they took with them to the new worlds.
Following his fine textile studies of Welsh chapels, Cefyn Burgess turned to the history of the Welsh men and women who emigrated from rural north Wales to cities such as Liverpool, then on across the Atlantic to north east America.
The resulting body of work is a portrait of the journey itself as well as a journal of their cultural infiltration and how these people integrated themselves into their new homes.
It's true in fact it was Cefyn who told me he was doing this and he even supplied the photos and I have got to say that there's not just one pole involved, he tells me that there are two and that it all takes place in his shop… In broad daylight!
When Cefyn told me how much room he needs to do this I thought there is no way he could possibly do it the shop, but he proved me wrong. The site of Cefyn whizzing around on his new Long Arm Quilter is a site to be seen (what else did you think I was talking about?) "It's the quilter's equivalent of pole dancing" said Cefyn and I can see why.
This quilter has two poles on it (told you so) which allows Cefyn to role fabric up to 120" (10 feet) wide under tension whilst Cefyn moves (dances) his quilting machine which is now suspended over the fabric which allows Cefyn to work on even larger quilts.
Not only will this new quilter allow Cefyn to design and produce an even greater range of work but it will no doubt keep him fit as he dances up and down the wide expanse of fabric on the tension poles.
So when you visit Cefyn in his studio and you hear "Ministry of Sound" music blasting out and strange sounds coming from the studio its only Cefyn creating a new quilt on his new long arm quilter… he is NOT really pole dancing.
Not only are the new Carthen Welsh blankets (Inspired by Welsh nursing blankets) now available but also there are 5 NEW "Clapper board" tapestry blanket colour designs available as well.
Carthen Welsh Blankets…
Having seen these new blankets for myself I have to say they are truly beautiful in there simplicity which I believe makes them truly unique because the true genius in any design is what you leave out which keeps them pure and turns something in to a modern icon. These new Welsh blanket designs from Cefyn Burgess are truly on the way to becoming a new Welsh icon.
The Carthen Welsh blankets come in these beautiful designs…
Crimson Red
Ultra Marine Blue
Olive Green
Nut Brown
And the cost of each blanket is £150
New Clapper Board tapestry blanket designs also now available…
These ever popular designs from Cefyn Burgess now come in 5 new and exciting colours…
Gold and Sandalwood
Slate blue fleck and Ultra marine blue
Red fleck and Gold
Olive green and Sandalwood
Egg shell blue and Sandalwood
The cost of the blankes are £175 for small and £200 for large.